R.K. Hall, a
Summit Materials
company, is committed to living the company's mission, vision and values. Since joining Summit Materials in 2010, we are well positoned to deliver best-in-class practices and differentiated solutions that solve our customers' challenges, while providing enhanced value to our communities through efficiency gains, convenience, and reliability, which we believe gives us a competitive advantage.
To provide the foundation to connect our communities today and build a better tomorrow. We are dedicated to fulfilling our customers' needs with unparalleled service and quality through a commitment to safety, our employees, and the community.
Many of our aggregate locations are on the Prequalified Product List (QPL) for TxDOT, ODOT, and AHTD.
Our Ready Mix concrete operations have multiple levels of ACI Certified by the American Concrete Institute.
Our aggregate operations are Soils and Base and AGG 101 Certified by the Texas Asphalt Pavement Association (TXAPA).
We have HMAC lab personnel who are Level 1A Asphalt, 1B Roadway, and Level 2 Design Certified by TXAPA. Many of our lab technicians are also certified with ODOT and AHTD. Our field technicians constantly and consistently test and monitor to ensure all asphalt paving operations meet our high standards.
RK Hall's rigorous quality control is what solidifies us a leader in our industry.
Our highly qualified employees are not our only secret to success in quality assurance; we also provide the best tools and machinery to get the job done right. All our state-of-the-art labs are set up with the latest generation equipment, such as Superpave Gyratory Compactors and two in house Hamburg wheel machines for rut testing at our labs in Amarillo and Paris. We also have an overlay test apparatus and utilize IDEAL CT testing methods on new Balanced Mix Designs (BMD) in Texas.
To be the most socially responsible, integrated construction materials solution provider, collaborating with stakeholders to deliver differentiated innovations and solve our customers' challenges.
We are committed to keeping our employees, customers, and communities safe in all that we do.
Our safety program is built upon a foundation of dedicated, well-trained, and responsible employees in all lines of business. We empower employees through extensive training to ensure they are fully prepared and confident in every task, while also listening to feedback so we can constantly make improvements to our processes. Our employee wellness program ensures that our people are well taken care of physically and mentally, both on and off the job.
We build trust by doing what's right and remaining accountable, even when no one is watching.
We help support those in need by running annual donations to our local Toys for Tots, United Way, and the Lamar County Homeless Coalition. We help inspire students in STEM fields by hosting field trips for local elementary and high school students that feature a hands-on learning experience at our asphalt plants. We have also partnered with the Living Land and Waters organization adopting 2 miles of the Red River adjacent to the Alan Ritchey materials plant, where our employees give back to the community and the environment by keeping their favorite recreation places clean. At RK Hall, supporting growth in the places where we live and work further binds us as a company within the communities we serve.

Gallons of Recycled Motor Oil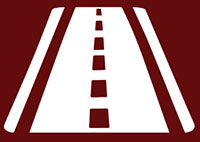 Tons of Recycled Concrete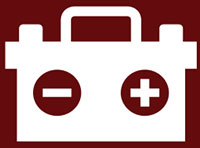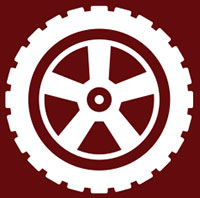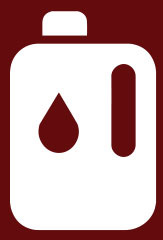 Gallons of Recycled Antifreeze
We answer to the impact of our actions and seek out opportunities to develop innovative practices and solutions.
 In partnership with the Wildlife Habitat Council, we work to promote biodiversity and establish native landscapes whenever possible. We coordinate with Texas Parks and Wildlife and the Arkansas Game and Fish Commission to improve wildlife habitats on our worksites with a concentrated effort on habitat improvement for waterfowl and upland birds.
Recycling is an impactful way for us to reduce our environmental footprint and utilize our resources more efficiently. Not only does this help us reduce waste and excess cost, it helps us contribute to a cleaner construction industry and a better Texas.
We act intentionally to bring together our local communities and drive equity for all stakeholders.
We are very intentional about what we do to bring together local communities and drive equity for all stakeholders. We go into our worksites with a commitment of being good stewards of the land that has been entrusted to us. We hold ourselves accountable every day.